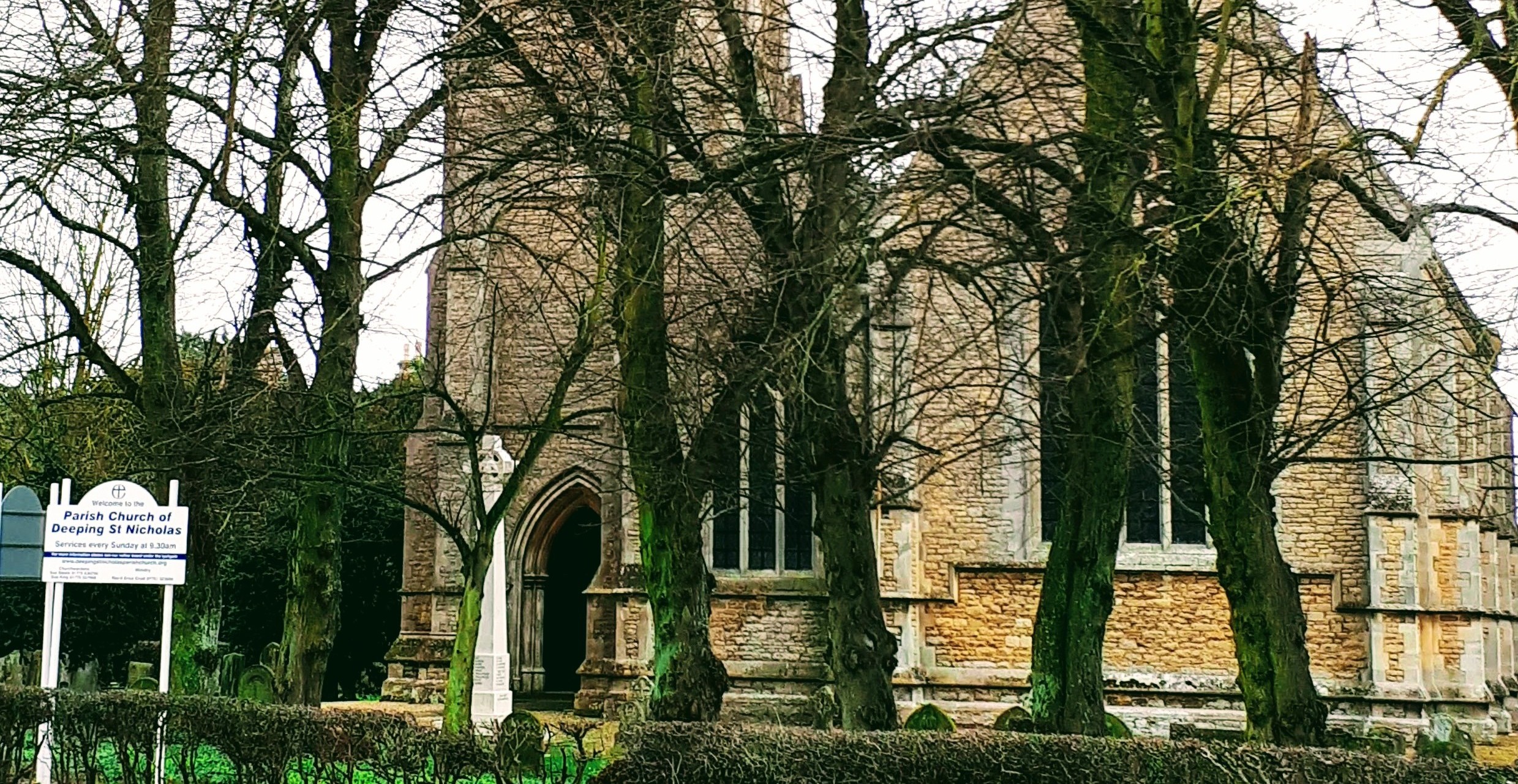 Welcome to our new parish council website. This site is currently being developed. Check back for the latest updates and information. Please contact the clerk if there is anything you wish to see that is not currently on the site.
About Deeping St. Nicholas
The Parish of Deeping St. Nicholas, comprises the village of Deeping St. Nicholas and the settlements of Tongue End and Hop Pole. Deeping St. Nicholas boasts a beautiful 19th century stone church and a chapel built in 1867. The population of the parish is just under 2,000 and is located within the South Holland Council District. At 6 miles long, the village of Deeping St. Nicholas has the distinction of being the longest in the county, if not in the United Kingdom.
Corona Virus - Important Update
Coronavirus restrictions remain in place across the country.
You should continue to work from home if you can and travel safely.
Physical Parish Council meetings have resumed, bi-monthly, in the Church, with Covid restrictions in place. Masks must be worn and strict social distancing adhered to.
Please do not attend if you have Covid symptoms, or recently been in contact with someone who has tested positive.
Event calendar
December 2021
| Su | Mo | Tu | We | Th | Fr | Sa |
| --- | --- | --- | --- | --- | --- | --- |
| 28 | 29 | 30 | 1 | 2 | 3 | 4 |
| 5 | 6 | 7 | 8 | 9 | 10 | 11 |
| 12 | 13 | 14 | 15 | 16 | 17 | 18 |
| 19 | 20 | 21 | 22 | 23 | 24 | 25 |
| 26 | 27 | 28 | 29 | 30 | 31 | 1 |